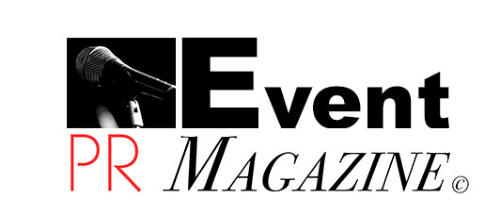 The Event.PR-Magazine.com is a
services offered by the CEA
Communication & Creative Connection,
Limited with Based in Hong Kong.
The magazine is part of our media
development and claims all copyright
rights in relation to brand, conception
and content.
For more information, please contact
please contact our back office, reachable
about the imprint on each magazine
side.
The magazine is a summary
documentation of your personal
event story and shows images
of highlights, scenes and guests.
We are pleased to present you with
this Magazines the possibility of not
just the event as to look at the whole,
but also to copy image material or to
order it in order to if also in your own
social media channels to share.
Please note the following
hints:
I. If the PR Magazine is part of
an order (Event Shooting), all
images are unmarked and can
be copied directly from the
magazine page, shared with
third parties or published on
social media channels.
A further use approval is not
required for this required. It also
arises no additional costs.
The image material has a standard
larger of 532 pixels in landscape
format and 750 pixels in portrait
orientation.
Each photo can be ordered in a
larger Format as a digital file or
even as a print.
For this purpose, each photo is
linked with a e-mail address.
Please enter in your e-mail the exact
image number. We would be happy
to submit a offer according to your
request.
II.

In certain cases, we also
accompany events without
a direct order or order relation
ship.
Under these circumstances,
photos are marked with ©
character. They may not be
copied or published. Such an
act would constitute copyright
infringement. (Media Law)
The terms of use and costs for
these event photos are then
clearly visible shown.
The prices are valid for the
standard size (532 pixels and
750 pixels)
Also here each image is linked
with mail address. Please order
the photos with image number
by e-mail. After receipt of payment,
we remove the © sign.
The image material will be also by
e-mail or messenger supplied.
Further enquiries concerning
larger formats or even prints
we are also happy to answer on
this way.
Abuse:
We ask all users of this Magazines
to refrain from any misuse.
Please treat the photos, the people
shown and scenes with respect.
Thank you very much.
The use and publication
of photo material is exclusively
only permitted for private purposes.
This also includes private media
accounts.
Any publication on third parties
media accounts is available
without written approval strictly
prohibited.
Likewise, any advertising or
commercial use. Please note that
CEA up to such a written agreement
the sole power of disposal over
has the image material.
Please don't copy or use
images from other events under
any circumstances. Such an act
fulfils the allegation of abuse.
In such a case, CEA has
at any time the right to receive
test.
Privacy:
We respect privacy each individual
and take hints very serious.
If a person shown does not want
to be the content of this magazine,
he can request the removal of the
images in question.
A justification is not necessary
for this.
In this case, please also inform
us by e-mail with the corresponding
picture numbers. This service is
free of charge.
In such a case, a kind of
portrait photo would have to
shown the person alone.
Group or scene photos are
excluded. The person concerned
is then not in the focus of the
image statement.
For a different decision serious
reasons must be can be presented.
For this we ask for understanding.
Otherwise, the following applies:
"To the best of our knowledge
and conscience..."